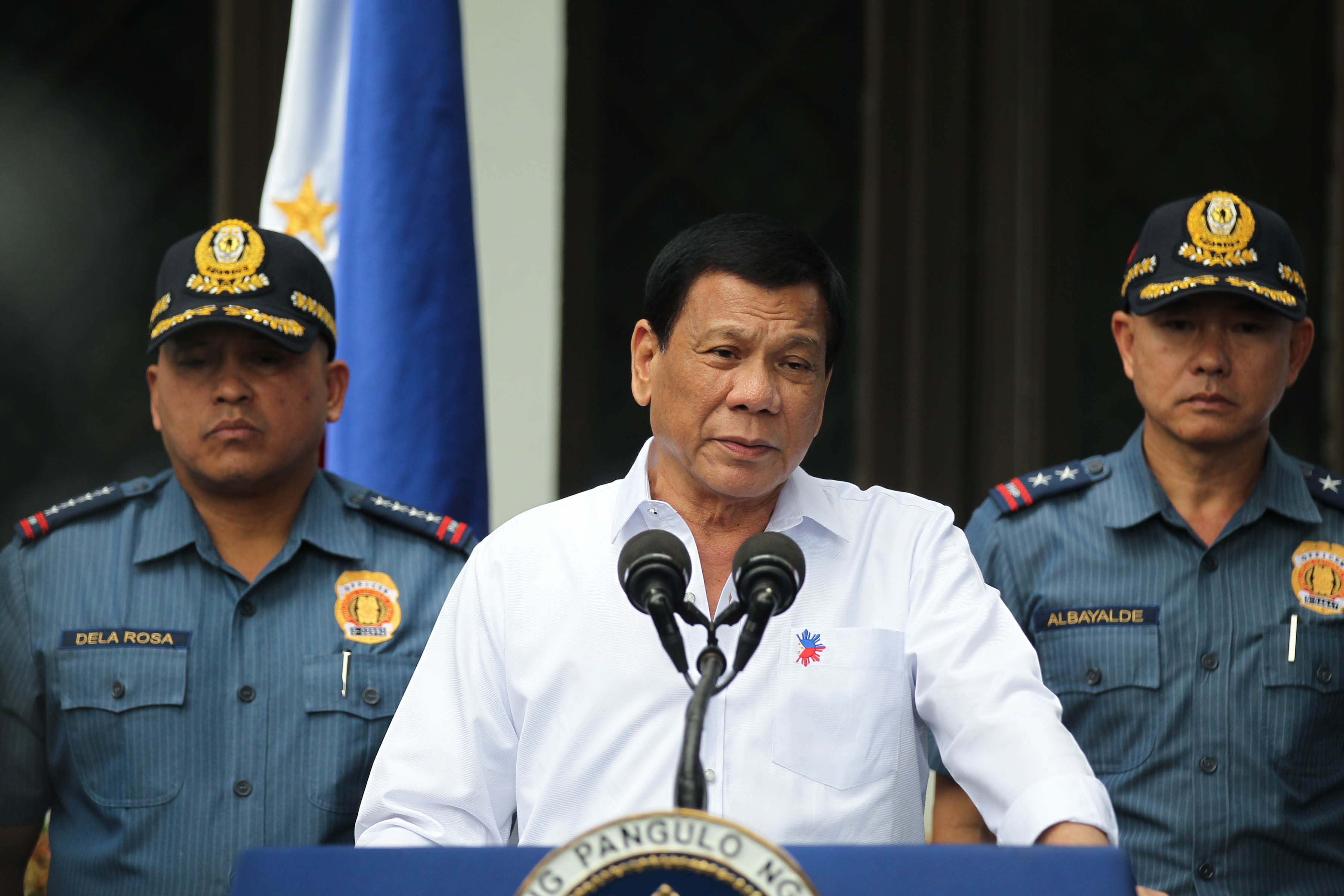 Photo from Rappler
Van Ybiernas, a professor of history at the Dela Salle University stated that the Philippine National Police could not have had any motive to purposely kill minors Kian Delos Santos and Carl Arnaiz, but that some other party is taking the benefit.
Delos Santos and Arnaiz, ages 17 and 14, were murdered allegedly by policemen in the performance of their anti-drug operations.
Delos Santos was allegedly dragged to an alley and shot , while Araniz' cadaver was found days later with thirty stab wounds.
"Pero patayin ang mga bata? Ano'ng benepisyo nito sa Duterte administration? Gusto nila siraan ang sarili nila? Ano ang pakinabang ng PNP at ng pangulo sa mga patay na bata? Malinaw kung sino ang nakikinabang sa mga pagpatay na ito.." Ybiernas said in his Facebook account.
He said he didn't believe the administration of President Rodrigo Duterte was behind the killings and said that he remains to have full trust in the Philippine National Police.
"Even if policemen may be proven guilty in the recent spate of murders (of young boys!), I don't believe the PNP is behind these gruesome crimes. I believe there is an organized campaign to destroy the credibility of the PNP," he wrote in a separate post.
Ybiernas implied that it would be the enemies of the administration that would benefit from the spate of killings, and not the former.
"Ninoy Aquino is assassinated in 1983. Marcos does not benefit from this. He is blamed. Three boys killed days apart from each other. PNP gets blamed. Image of War on Drugs is tarnished. Duterte administration does not benefit from this."
He said both events seemed to have come from the same playbook/
"A cynical and immoral application of "learning from the past?"" he added.
As of writing , the cases of Delos Santos and Arnaiz are being investigated by the authorities and discussed in the upper house.
Source:
Van Ybiernas